CREATED OUT OF NOTHING
EX NIHILO: Latin expression, applied to a new creation with no previously known reference. Since its inception the House has cultivated an outsider mindset.
By offering the perfume creators a Carte Blanche, it promotes a new disruptive and uncompromising vision of perfumery, without any creative or cost constraints.
It worships a radical ethos: select the most exclusive perfumery materials, push them to their limits, and do not forget that rules are made to be broken…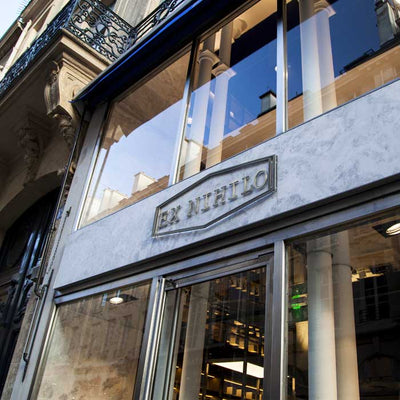 A DISRUPTIVE VISION OF PERFUMERY
Collaborating with the best talents in all disciplines, proposing an ultimate experience of perfumery based on personalization through the most beautiful materials that it tries to revisit, these are its ambitions…
EX NIHILO has invented the Osmologue, a technological innovation that allows one to personalize the INITIALE and BABYLONE collections.
This service is offered in selected flagship stores around the world, including Paris, New York, London and Dubai.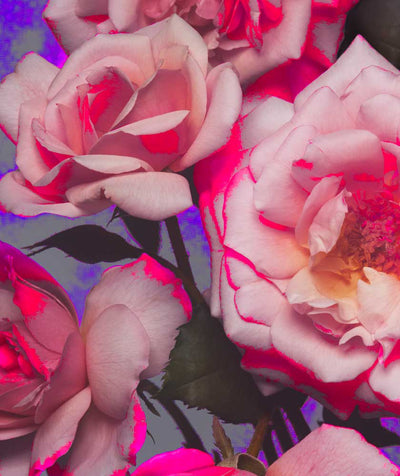 Portraits
Meet the founders of EX NIHILO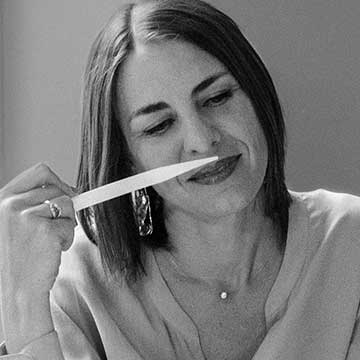 SYLVIE LODAY
Sylvie was born in Princeton in the United States to French parents. She grew up between two shores, the dynamic east coast of the U.S.A. and the calm of Brittany, where she spent her holidays. Two sensory universes, which marked her from childhood. Here also lies the source of her appetite for travel, discovery and encountering others, which nourished her, instructed her and helped her in discovering herself.
Her olfactory memories are a true melting pot, reflecting her composite culture: Brittany's ocean and salty tides, America's big cities, pancakes and maple syrup…
An engineer by trade, her thesis research in conjunction with NASA almost transported her to the moon, in allowing her to experience weightless flight. Several years in a prestigious consulting firm allowed her to meet Givaudan, and she immediately fell for the intoxicating universe of perfumes and for the passionate and fascinating people she would meet. Then came the simple desire to create the perfumes and products that she had dreamed of but had not found, despite the multitude of existing brands. A risk for certain people, an obvious choice for her!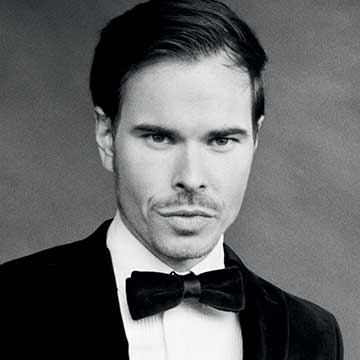 OLIVIER ROYÈRE
Olivier was born in Stockholm, to a Swedish mother and a French father. This double heritage, equally embraced, was enriched by his nomadic life in the footsteps of a diplomat father: Stockholm, Manila, Hong Kong, Los Angeles, Quebec, Paris… a kaleidoscope of images, sounds, transmitted sensations and parallel odours.
His first significant olfactory memories: a reception in the heat of the tropical gardens of the French embassy in the Philippines. His childhood cradled in his mother's perfume, Joy by Jean Patou, and in his grandfather's delicate eau de Cologne, Arnys.
He spent eight years working in a bank, then had the opportunity to achieve two dreams: the desire to run a business and that of creating his own brand. A choice as much of the heart as of reason.
Enthusiastic in his hobbies and a collector, he admits to a passion for shoes of exception, contemporary photography and 1970s sports cars. Difficult to escape his heritage.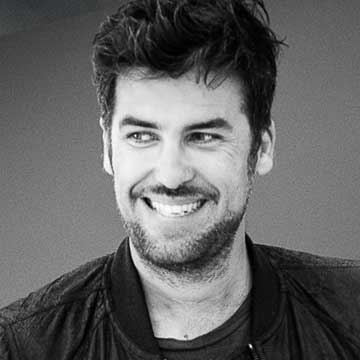 BENOÎT VERDIER
Benoit was born in perfume country, Provence. He spent his childhood and teenage years between the mountains and the sea in the varying fragrances of the Mediterranean coast.

His olfactive memories are precise: he presents them like musical notes, which add themselves each to the other, without ever totally mixing. The fine sweetness of fig trees, the resin of the coastal pines in his parents' park, the invigorating smells of the winter months, the strong odour of scrub and burnt oak carried on the wind of Maures' wild land.

With his great fondness for know-how, he particularly appreciates exchanges with the talented personalities involved in the composition and creation of perfumes: the culture, the demanding nature, the spirit, the freedom, the doubt, so many human values exercised in this world. A fanatical cyclist, you will most likely run into him cycling in the streets of the capital.

Connoisseur of vintage sneakers, avid eBay explorer and designer furniture enthusiast, he also harbours and indulges a passion for 80's French and Italian Post Modern design.

Liquid error (layout/theme line 98): Unknown operator template