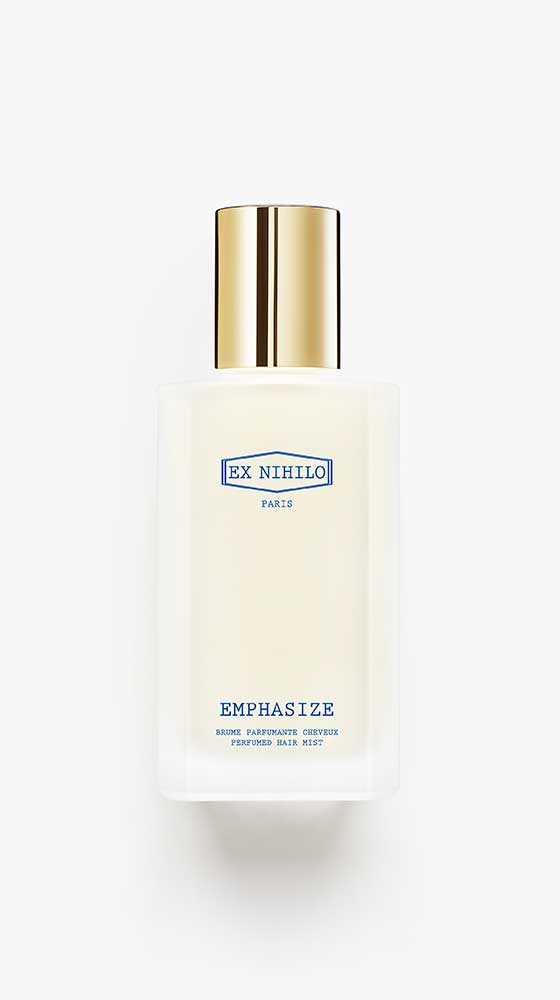 Emphasize
EMPHASIZE was created as the ultimate fusion of Musks. Its combination of ingredients boosts the deepest facets of a fragrance and highlights its bold elegance. Sensual touches of Ylang Ylang and Iris enhance its uniqueness, while an intense Vanilla strengthens its signature.

A unique blend of Patchouli and Amber gives to the sillage a mesmerizing and daring personality.


Top
Bergamot, Ylang Ylang

Heart
Iris, Rose, Jasmine

Base
Patchouli, Amber, Vanilla, Musks


Self-made perfumer, Jordi didn't follow the traditional scent learning path and has developed his very own skills. Proud of his origins, he takes inspiration from the beauty of Spanish landscapes in order to create unique sensory experiences based on well being and happiness.