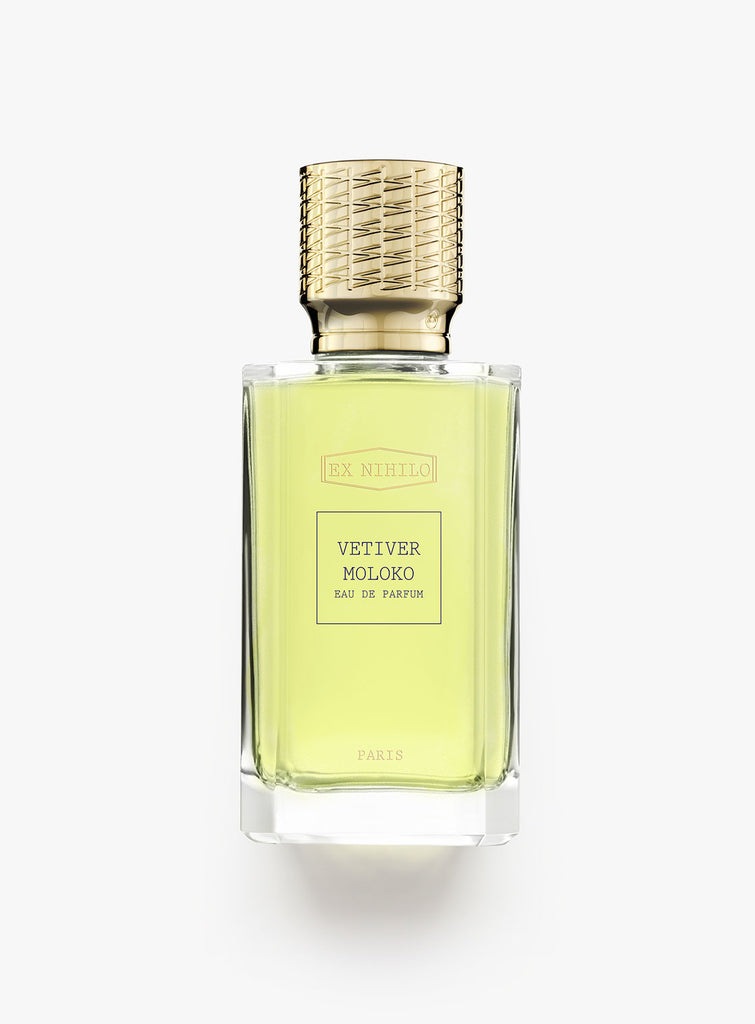 Vetiver Moloko
A sophisticated woody fragrance wrapped in a creamy and enveloping veil.

On one hand earthy and masculine, on the other feminine and milky this elegant wood is deliciously ambivalent when its complex symphony of scents evolves on the skin.

The milky heart with a drop of Vanilla creates a comfortable and silky feel. But be careful: like the Moloko Plus cocktail in the movie Clockwork Orange, this is a guilty pleasure that triggers an overwhelming addiction.


Top
Bergamot, Bulgarian Rose

Heart
Cypress, Milky accord

Base
Vetiver, Amyris, Madagascar Vanilla


Perfumer by vocation, Guillaume was awarded "le Prix International du Jeune Parfumeur Créateur" in 2002. Each of his compositions is a subtle blend of musicality, pleasure, sophistication and love.